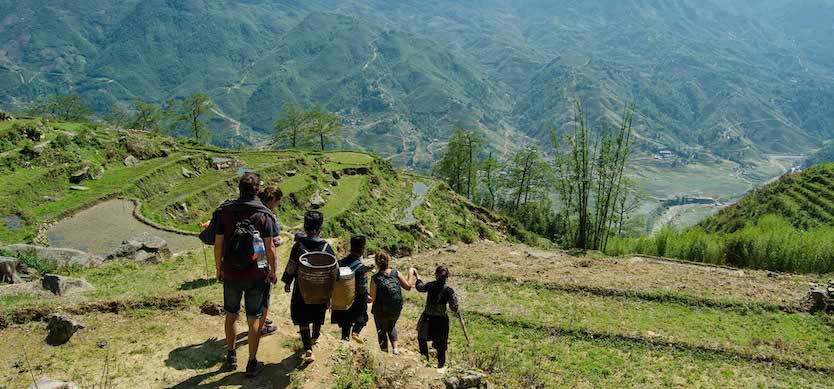 Considered a highlight in the Northwest, Sapa attracts visitors by wild nature, especially the majestic trails on the mountains, ideal for those who love trekking.
There are lots of things for you to do in Sapa such as trekking, cultural traveling, staying in a homestay, shopping at ethnic minority markets, and enjoying specialties, but the most favorite activity maybe is trekking.
What you should know about trekking in Sapa
There are some options for you, including easy, medium, and hard-leveled trek. Easy trekking route will help you gain a basic understanding of Sapa and the life of residents here. The view on the way is also really amazing.
You will go up and down the hills so of course, you have to have good health and endurance. A typical trip is about 12-15km/day, and you walk about 5-6 hours/day.
These difficulties are not the same as when you climb other mountains. The road here is not too bad even though there are no paved roads. That's why after heavy rains, the way becomes slippery in some places. But one thing is sure that anyone with good health can do this.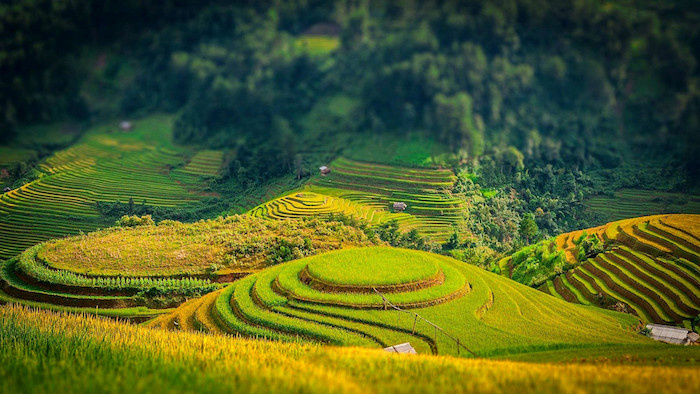 The natural scenery in Sapa
When taking a trekking tour in Sapa personally, you should make it clear to your instructor about your strength so that they can make the best decisions for your route. Also, you can decide to trek one day or more depending on your ability.
You should find yourself a guide. The guides here are mostly local people, so they know everything about Sapa, every small road, rice field as well as forest.
In many ways, instructors can take you to remote locations not on the map, from the main walking paths to the fields and forests. You will feel better and more comfortable when the tour guide shows you where to go to eat and places to stay if you have a long day trip.
Some trekking paths for you in Sapa
Villages of the ethnics
Some favorite destinations are Muong Hoa valley, Y Linh Ho village, and Cat Cat village. Of which, Cat Cat village, located about 3km southwest of Sapa is the most popular short trekking there.
Choosing medium trek, you can have a chance to explore some famous attractions in Sapa such as Sin Chau village (home of the Hmong), Silver waterfall – 7km and 12km northwest of Sapa respectively.
Heading to the south, you can choose to go to Lao Chai village, where the Hmong people live (7km from Sapa) or Ta Van village, home of Dao people (10 km from Sapa).
Situated about 6km to the north of Sapa, Ta Phin village is also a good option for you. Furthermore, from the town, there are some destinations for multi-day trekking trip such as Ban Ho (Tay ethnic village, 23 km to the south of Sapa), Ban Khoang village (18 km northwest of Sapa).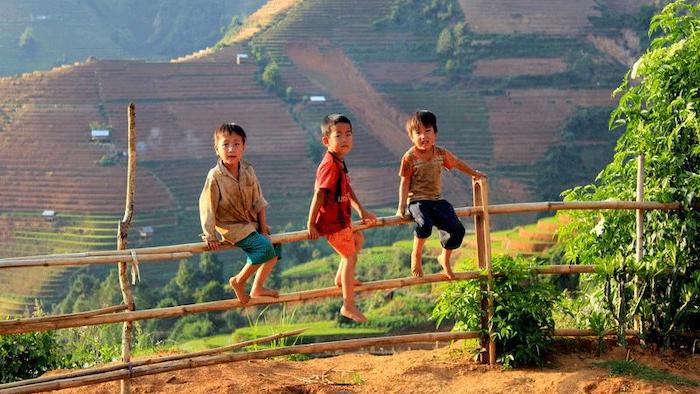 Trekking in Sapa will be one of the most exciting experiences in your lifetime
Fansipan peak
If you are a trekking lover, the most challenging trek in Sapa won't let you down. It is the trek to the top of Fansipan – the Roof of Indochina, the dream of many young Vietnamese.
You need to spend three days to complete the hike and should hire a local trustworthy who has a deep understanding of the route. From the top of the mountains, tourists can admire the beauty of the best panorama of Vietnam.
Tips to book a trekking tour in Sapa
There are many hotels and local travel agencies provide Sapa trekking tours, even you can book Sapa tours from Hanoi. If you're booking through an operator, you'll have the choice of a private or group trip.
The operators we spoke to assured us that the group tours took no more than nine people, but we've heard of far larger groups, so be sure to check before booking. Group day treks are usually around $12-15/guest and about $30 for an overnighter.
If you prefer to go alone, an easy walk takes you down to Cat Cat village, from where you can walk or bike ride back up, taking about a half day. Another favorite trip is out to Ta Phin village, which should take four-five hours/way.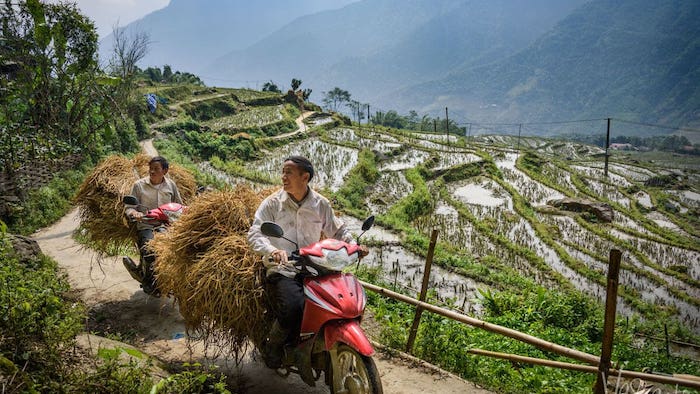 The rustic life in Sapa
A trekking tour through the fields and mountains will be one of the highlights in your Sapa trip. For further information, don't hesitate to let us know. Like and share the article if it's useful for you. Thank you and have a wonderful time here.