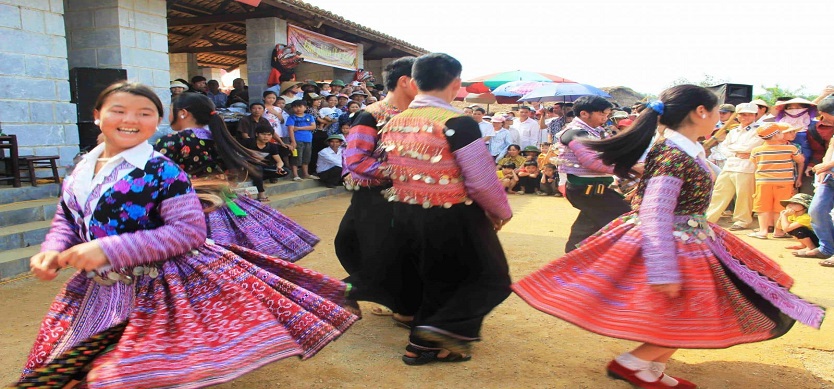 Sapa love market is not the only market in Vietnam because there are some other love markets in the north such as Khau Vai love market in Ha Giang, Moc Chau love market in Son La. Hence, instead of meeting once a year like those love markets, Sapa love market is operated every weekend that attracts the curiosity of both domestic and foreign tourists.
Sapa Love Market
Sapa is a beautiful mountainous town in northern Vietnam along the border with China. ... Sapa and its surrounding region is host to many hill tribes, as well as rice terraces, lush vegetation, and Fansipan, the highest peak in Vietnam. The northwest market town of Sapa is colorful and charming, providing the perfect oasis in the midst of a strenuous mountain trek or rice-paddy tour such as: Sapa trekking tours, Sapa homestay tours.
Before you might think about anything improper, Sapa's love market has been an unique and valuable aspect in the culture of the Mong and Dao ethnic groups for a long time. Due to the distance between the villages, the market meets once a week on Sunday.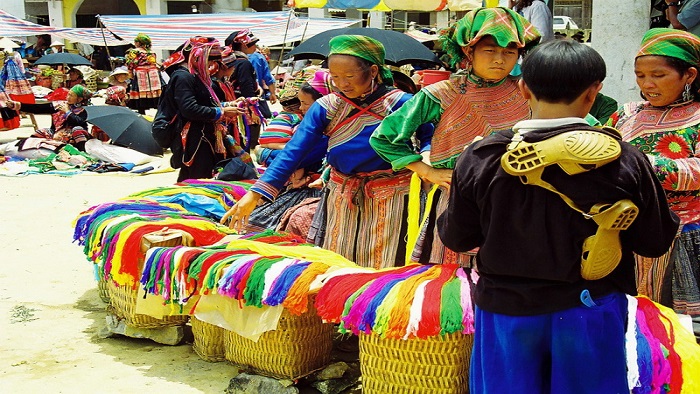 Sapa love market
What makes Sapa love market unique?
On the Saturday night, guys and girls from all villages come to Lao Cai to meet one another. They talk, sing and play different games according to their ethnic groups' tradition. After the night, many couples become intimate and promise to see each other again on the following morning. Many of them become husbands and wives in the spring. That is why the poets in Lao Cai called the market Sapa's Love Market.
There is an interesting paradox in the name Love Market. Market is for trading: buying and selling. But no one there buys love or sells it. So why do they call it Love Market? Ironically, lovers take advantages of the market to see each other. Therefore, in a nutshell, Love Market is the place where people date and express their affection. However, it is also the place where cultural activities of people in the highland occur.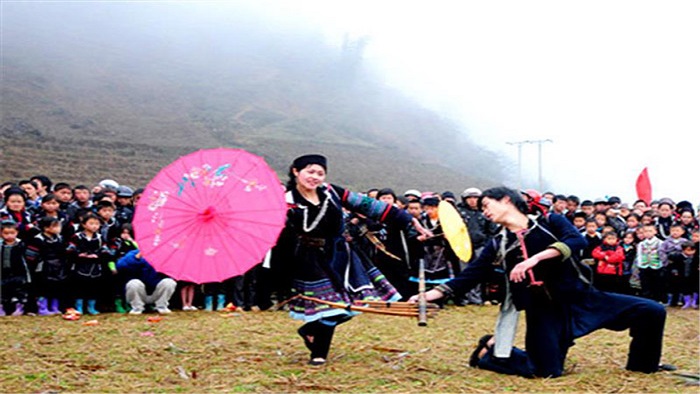 Girl and boy dance at the market
Since Saturday afternoon, many girls show up in colorful costumes and silver ornaments. The little bells on their outfits add to the festive atmosphere of the city. They look for the guys dressing in traditional clothes of the same colors who hold in their hand small radio blaring cheerful songs. People stand in groups, singing and dancing their traditional dances until the night comes.
The most popular Love Market in Lao Cai is organized in nowhere else but Sapa, where it is gaining more and more attention of not only the ethnic people but also the travelers from many places in the world. Come and enjoy with Sapa trekking tours Vietnam. Thank you!