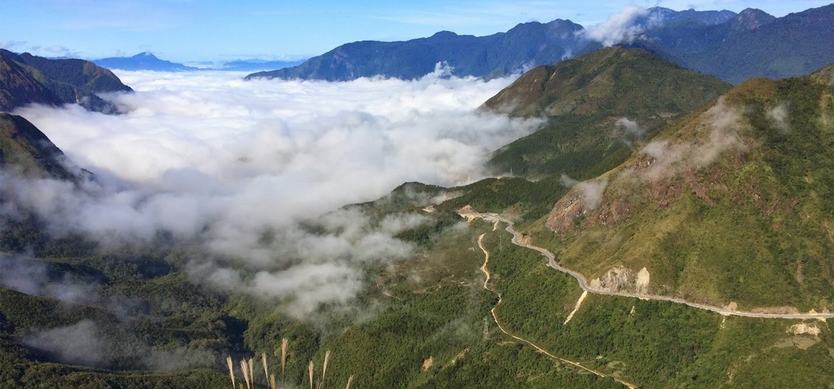 Sapa is one of the most attractive tourist destinations in Northern Vietnam due to its stunning landscape and pleasant climate. If you're planning your upcoming trip to Sapa and still do not know how to travel to Sapa, then read our post below.
An overview of Sapa
Sapa lies at an altitude of 1500-1650m, it has invaluable resources with cool and fresh air, the climate is moderate and rainy in summer (May-August) and foggy with occasional snowfalls in winter.
Sapa has a temperate climate; weather in town has four seasons: the morning likes spring; the afternoon likes summer with sunny; the evening has fog as the autumn and the cold of winter. It is highly seasonal, with a subtropical climate in the summer and a temperate climate during the winter. Mean annual temperature for Sapa town is 15.4°C, with a maximum of 29.4°C and a minimum of 1°C.
Sapa has Fan Si Pan at the height of 3142m above sea level that is the highest mountain in Vietnam. Join Sapa tours; tourists can visit Ham Rong mountain; any visitors can also see the whole town from here along with Muong Hoa valley, Sa Pa, Cat Cat, Lao Chai, Ta Van, Ta Phin that hidden in the mist. Sapa tour also has an old church in town and goes from to the northeast on the road to Ta Phin.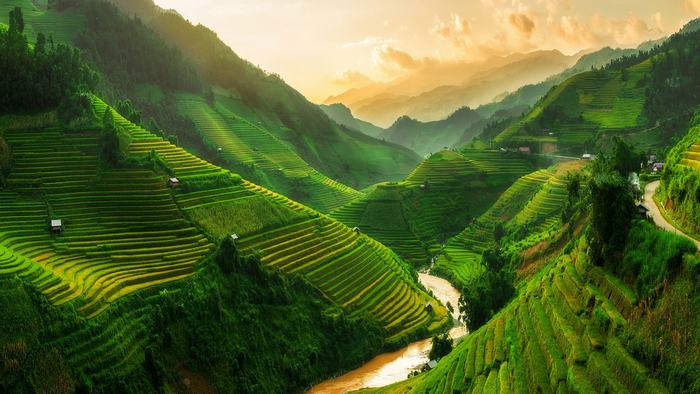 Stunning view of Sapa
From Sapa town to the west about 12 kilometers on the way to Lai Chau, we will see Silver Waterfall with water rushing down from a height of 200m. Also, Sapa is the "kingdom" of fruit such as purple plum, peach, peach blossom with small and big yellow size. Sapa's fair starts on Sunday at the district capital. People must go to market on Saturday. On Saturday evening, everyone can enjoy the folk songs of the Mong, Dao.
How to get to Sapa from Hanoi
Sapa is far from Lao Cai about 38 kilometers and 376 kilometers from Hanoi. To travel to Sa Pa, tourists can choose many types of vehicles such as car, motorcycles or train. The most popular way to go to Sapa is by train that operates at night from Hanoi to Lao Cai station. The train runs from about 7 p.m to 10'30p.m. You can go by Victoria Express, Livitrans Express, Royal cruise with air-conditioning system and a soft bed. You will take about 8 and a half hours to Lao Cai station. Then, you have to use cars, mini truck to go from Lao Cai to Sapa.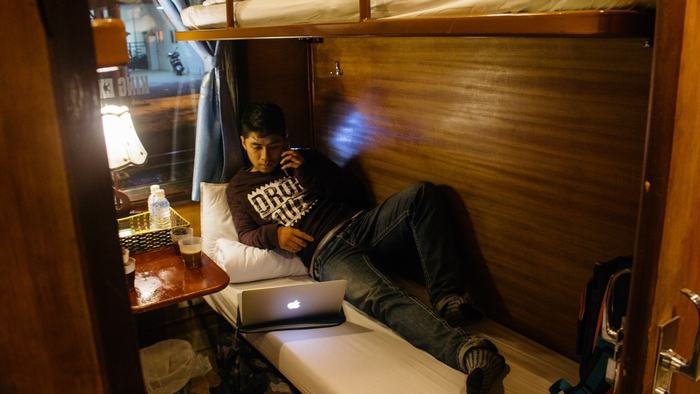 Night train from Hanoi to Sapa
Prices depend on your seat and the time. On holidays, the price is very high and you can not buy so that you should book it before as soon as possible. With one bed, tourists must pay from 220.00vnd to 250.000vnd (one-way).
Besides, with Sapa day tour from Hanoi, tourists can also travel by high-quality bed of buses. These are the high-quality bus from Hanoi to Sapa such as Express Bus, Good Morning. Travelers will be offered with 28 beds/car, television, blankets, cold towels and a small water bottle for free. Departure 2 flights per day. Additionally, visitors can go to Sapa from Hanoi by motorcycle. It takes about 10 hours.
We hope that our article will help your traveling to Sapa easier. If you concern more about Sapa luxury tours, please visit our website. Do not hesitate to contact us if you have any questions. Share this article with others if you find it useful. Thank you!