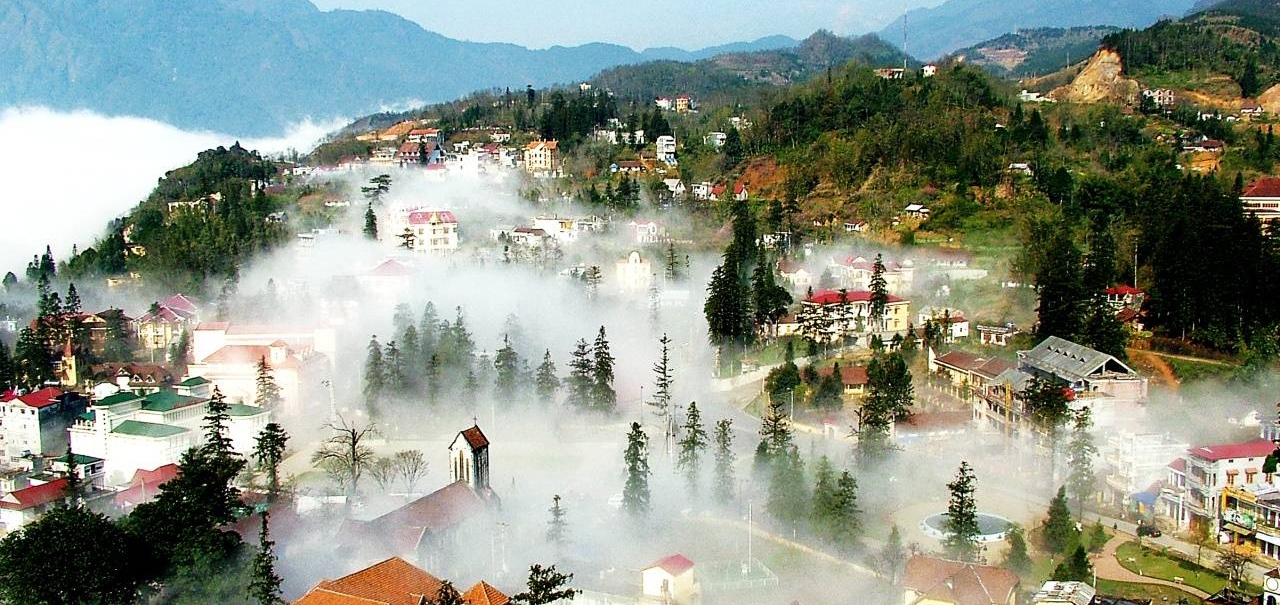 The beautiful natural scenery, pleasant climate, diverse culture, and many delicious dishes are the reasons why Sapa tourism becomes attractive to both domestic and international tourists. If you do not know where to go this summer, please refer to the reasons why you should travel Sapa as follows.
Beautiful natural scenery
It can be said that Sapa is one of the most beautiful destinations in the Northern Mountains. Traveling to Sapa, tourists will be surprised by the majestic and romantic beauty of famous spots including Ham Rong, Muong Hoa valley, Silver Waterfall, or rice terraces in the green rice season.
Coming here in winter, you will have the chance to see clear white snow covered mountains in this forest. At that time, do not miss the opportunity to conquer Fansipan - the roof of Indochina in which you can get amazing experiences.
Fresh and cool climate
The beautiful scenery of Sapa tourism was created partly thanks to its temperate climate that the creature has bestowed on this land. Sapa has a warm spring, cool summer and autumn, and frosty winter. Especially coming to Sapa in the summer, you will enjoy a cool atmosphere when the hottest temperature of the day is only 25 degrees Celsius. Located at an altitude of over 1600m and covered with forests, the climate here is very fresh and quite.
Stunning scenery of Sapa
Rich culture
Being the home to many ethnic minorities, Sapa is the place where a lot of unique cultures gather so that many visitors will discover many interesting cultural customs. Traveling to Sapa, visiting Cat Cat village or nearby famous markets, tourists have the opportunity to explore diverse cultural backgrounds. When it comes to Sapa, visitors can not help but note the "Sapa love market" - the only spiritual culture in this beautiful North West region. It is also a popular destination for all visitors.
Delicious food
As a famous tourist destination, Sapa cuisine is also incredibly unique. Raw materials such as buffalo meat, beef, chicken, pork, spring fish, salmon, bamboo shoots, and mushrooms through the skillful hand of local people become delicious dishes such as dried buffalo meat, grilled chicken with honey, steak grilled steak, crispy fried fish, salmon salad, and boiled vegetables.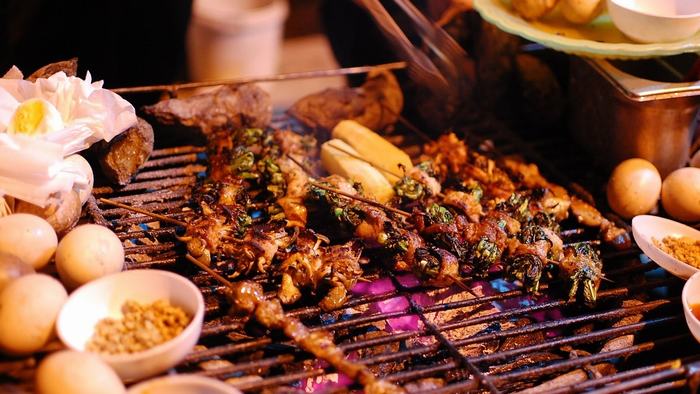 Sapa delicious food
Specialties as gifts for friends and family
Sapa specialties that you can buy as gifts for your friends and family include brocade products, dried mushrooms, medicinal herbs, plum, peach, barbecue meat, and fresh vegetables.
Incredible experiences when traveling to Sapa in winter
Feel the cold weather under 5 degree Celsius
As a tropical country, the temperature in Vietnam is not too low in the year. For those who want to feel the cold weather, head to Sapa in winter because at that time, the temperature can drop under five degree Celsius.
Have the chance to see snow
Because snow is rare in Vietnam, anyone who comes to Sapa in winter also has a dream to see snow. They want to wrap up snowballs and throw at each other. Everyone looks forward to seeing snow beads parked on the leaves, on the roof, just like in a Korean movie filmed in the winter. A very clear, innocent yearning can be quite satisfying when visiting Sapa on the coldest days.
Take a walk in the cold weather
Coming to Sapa in winter, you can walk on the little streets in the fog and drizzle. Maybe uncomfortable at first, but it's really a pretty sweet experience for those who want to enjoy the cold winter.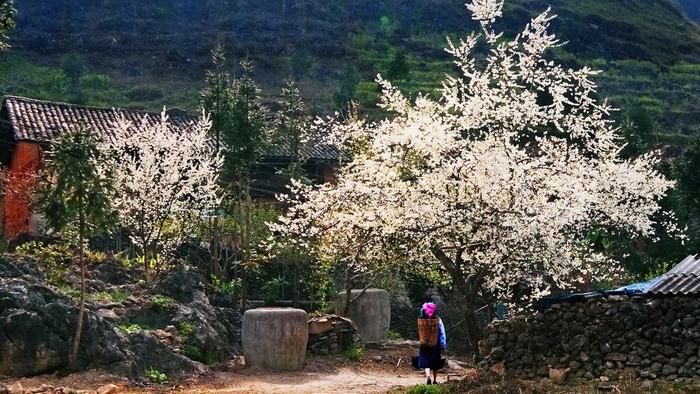 Sapa in spring
Admire the fog in Sapa
Sapa is called a misty city when it is covered by cold mist. The village is immersed in a silver-gray tone; the colors of brocade is brilliant in the fog.
Enjoy grilled dishes and hotspot
It will be deficient if you do not try the barbecue. The barbeque or sausage itself is good when eating in the winter at the temperature of 5 degree Celsius. It is more than satisfactory.
Are the reasons above enough to convince you to come to Sapa? If the answer is yes, please prepare for the Sapa trip right now! To book a Sapa tour, contact us for Sapa Vietnam tour price.