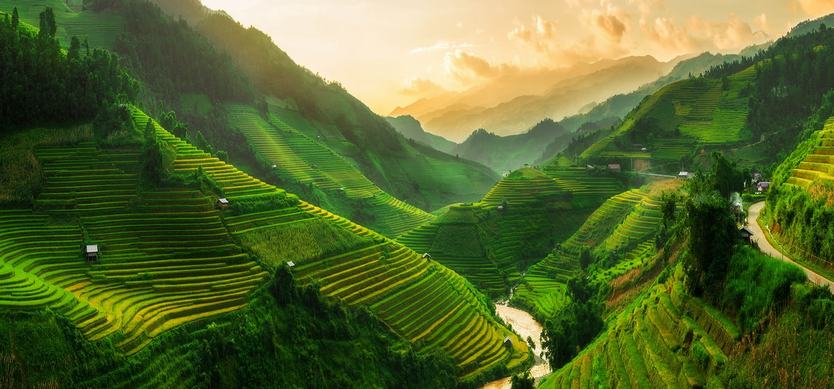 Sapa is an attractive destination for many visitors. If you have a chance, you should come here once in your life. In the future, if you have a plan to travel Sapa, please refer to the following article to answer the question of how to have a perfect Sapa trip.
What to bring when traveling to Sapa?
If you travel frequently, choose a small suitcase with high quality. Suits are sufficient to fit in the luggage compartment but are large enough to hold clothing and personal belongings for 2 to 5 days. Go to Sa Pa; you should only bring brown or black shoes. It will be cold in the evening, so you should bring a jacket in the summer. You should bring a shawl, gloves, warm wool hat if you come to Sa Pa in winter. Bring raincoats and sun umbrellas in the event of weather changes.
Also, you should bring a small bait for your convenience with the necessary supplies for excursions, picnics to villages and exciting attractions.
What to see in Sapa full day
In addition to Cat Cat and Ham Rong Mountain you have to go, there are many famous tourist attractions, especially attractive when traveling Sapa such as Fansipan Mount, Sky Gate and O Quy Ho Pass, Muong Hoa Valley, Silver Falls, Tram Ton, Cau May, Hang Tien, Coc San, Ta Van villages, Ta Phin, and Lao Chai villages.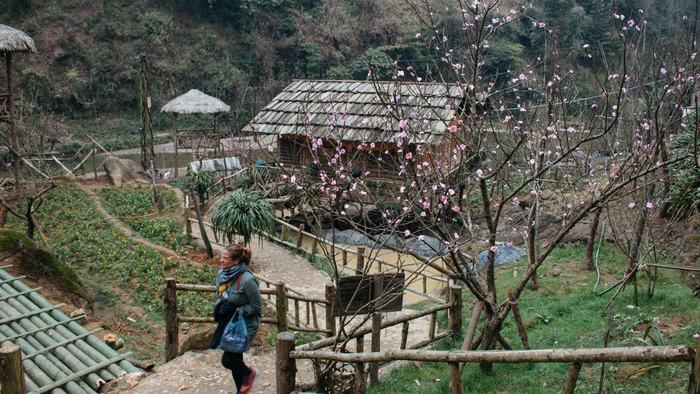 Cat Cat Village
With Sapa travel experience, we recommend hiring a local partner to guide you to the main tourist attractions in Sapa if you drive yourself. Or if you rent a car from Hanoi, you should hire a car rental provider specializing in Sapa tourism and a driver who knows the tourist spots in Sapa.
Fansipan: 9km to the southwest of Sapa town. You can take the car to Tram Ton, then walk and start the journey to conquer Fansipan. However, if you intend to stay in Sapa only 1 or 2 nights, Sapa's most popular tourist destination is not a good suggestion, as it takes at least 3-5 days to conquer Fansipan. If you decide to conquer the roof of Indochina, you should consult the experience of conquering Fansipan
Heaven Gate and O Quy Ho Pass: The center of Sapa town about 18km to the north, however, O Quy Ho Pass is quite round and narrow so you must move by motorcycle.
Muong Hoa valley: Muong Hoa valley is located in Hau Thao commune, about 8km south of Sapa town. From Sa Pa town, you will have to go through a high pass (with a fee of 80,000 VND / person) to reach the Muong Hoa valley. Highlights here are extraterrestrial rock and exotic terraces as picturesque. Also, from here you can visit the Lao Chai and Ta Van.
Each Sapa tourist site has its activities and fun activities. For example, in Ta Phin village, you can bathe the leaves of the Red Dzao, or experience the feeling of adventure at O Quy Ho Pass, Trekking in Ta Van, discover food and mountainous ethnic culture in Cho Day, Sapa love market. With the journey Sapa 2 days and one night, you can entirely visit the special sightseeing places in Sapa.
What to do in Sapa
Conquer the "roof of Indochina"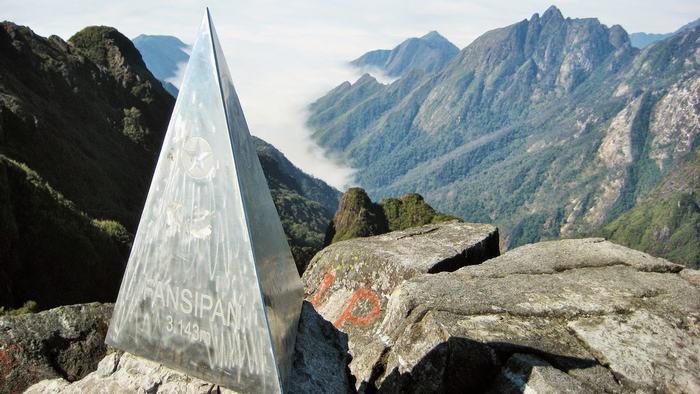 Fansipan peak
"Indochinese crown" - Fansipan peak is 3,143m high, belonging to Hoang Lien Son mountain range, the highest peak in the three Indochina. Fansipan is about 9km to the southwest of Sapa town center. The name Fansipan derives from the local name "Hua Xi Pan" meaning "giant stone plate." One of the unique and exciting experiences when traveling to Sapa is conquering Mount Fansipan.
Currently, there are two ways to conquer Fansipan that is climbing or take the cable car. If you have good health and much time to relax and want to challenge yourself, visitors can choose to climb up to Fansipan. If there is not much time and no preparation, visitors can choose a cable car to Fansipan. When taking a cable car from the foot of the mountain to the top of the mountain, visitors will be able to admire the majestic North West beauty from above.
Understand the culture of ethnic minorities
In addition to the Kinh, Sapa has five ethnic minorities including H'Mong, Tay, Giay, Xa Pho, and Dao Do. Join the tour Sapa; visitors will discover the village and learn more about the habits of life, customs, traditional trades and the cultural characteristics of ethnic minorities. Some famous minority villages in Sapa such as Cat Cat village, Sin Chai Village, Ta Van village, Ban Ho village, and Ta Phin village.
Besides exploring the villages, participating in festivals, especially the Sapa weekend market, is also a way to help visitors learn more about the unique culture of ethnic minorities in the highlands.
Watch the magnificent terraces
Terraces are one of the "wonderful" sparkling and wonderful features in Sapa. This is also the typical image of the North West in general and Sapa in particular. Recently, the travel magazine of America has voted terraced fields in Vietnam as one of the most beautiful terraced systems in the world. The terraces system in Sapa as a "living picture of nature" is embroidered by the brain and hand and the industriousness of the farmer.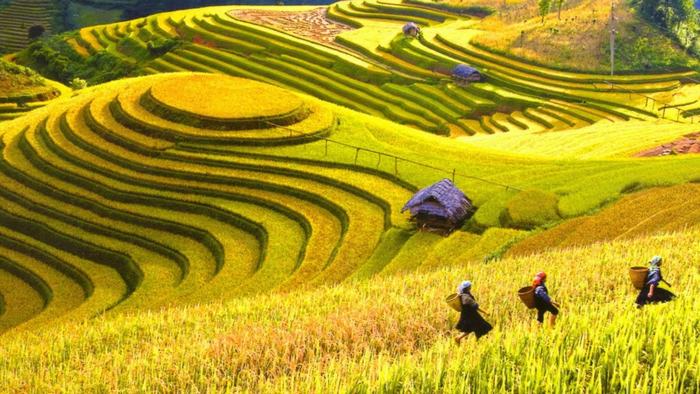 Rice terraces
By the stages of the rice season, the beauty of the terraces has different shades. If you want to see the green terraces in color, visitors can come in June or July. If you want to see a full range of rice terraces in bright yellow color, you should visit Sapa in September or early October.
Above are three most popular what to do in Sapa Vietnam. Depending on your time and money budget, you can choose many other choices which are more suitable for you.
What to pack for a trip to Sapa
When using the Sapa tour package, you do not have to think about the detailed plan before each trip as the road, sleeping places, and ideal destinations. The only thing to do is to select and order an available tour or present your ideas to the tour operator. They will schedule a trip to Sapa according to your wishes.
Take a Sapa tour booking, and you will be accompanied by a guide who is knowledgeable about the culture, history or other interesting stories of the destination. They will provide useful information that you will not always hear. At that time, you will be updated information systematically in Sapa.
Usually, Sapa tours will include:
Roundtrip train ticket Hanoi - Lai Cai - Hanoi
Roundtrip transfer in Sapa by minivan and jeep
Full board meals (B: Breakfast, L: Lunch, D: Dinner)
English speaking guide in Sapa and Hanoi
Homestay in the village
Hotel stay in Sapa
Entrance fees
Hopefully, the above travel information will help you make the trip fun, convenient and most memorable. If you have any questions, please comment, we are ready to answer for you.