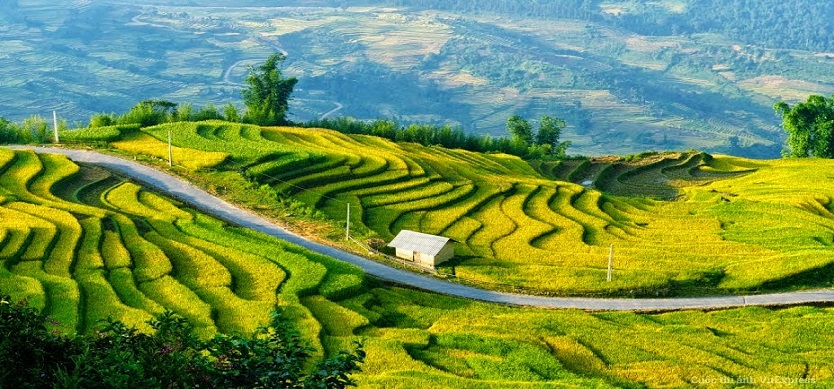 When talking about the best place for traveling in Vietnam, tourists can not miss out Sapa which is known as the amazing and wonderful destinations for traveling in Vietnam. Therefore, you should read out the post carefully to find out useful information about Sapa during a summer day.
During summer, locals and tourists in the town of Sapa tour a famous tourist attraction in Lao Cai province, had to put on warm clothes today, July 6, because the temperature suddenly fell to 12.7 degrees Celsius.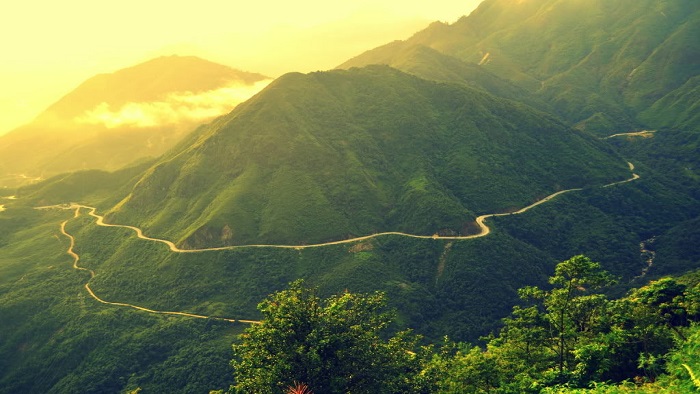 Sapa's temperature drops to 13 degrees celsius in summer
Weather experts said this was an unusual phenomenon.
Mr. Luu Minh Hai, director of the Centre for Hydro-meteorological Forecast of Lao Cai province, said the temperature not only plummeted in Sapa but also in some areas in the northern mountainous region.
The temperature was measured at 17.2 degrees Celsius on Pha Din Pass (Son La province), 16.5 degrees Celsius in Sin Ho (Lai Chau province), and 17.2 degrees Celsius in Mau Son (Lang Son province) this morning.
The phenomenon occurred because the North had just welcomed a strong cold spell, accompanied by intense rain, Hai explained.
Thanks to the cold spell, the temperature in Hanoi dropped by 7-8 degrees Celsius, from a peak of over 40 degrees Celsius last week.
Hai stressed that recent weather phenomena were caused by global climate change. Many parts of the world have also seen cases of unusual heat-cold spells, making the temperature change suddenly.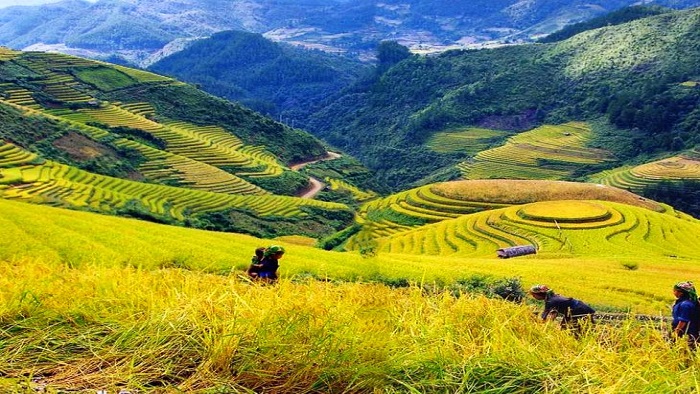 Sapa's temperature drops to 13 degrees celsius in summer
Previously, Sapa recorded similar phenomena, when the temperature suddenly dropped to 12.2 degrees Celsius in July 2002 and 14.4 degrees Celsius in July 2005.
"However, this phenomenon will not last long. The temperature will gradually warm up tonight," Hai said.
The cold spell that covered the North on July 7 evening causing heavy rains in many provinces.
In Lao Cai province, flash floods caused by downpours killed one in Bat Xat province on July 5.
Sapa is famous for its spectacular terraced lands and romantic markets. The combination of customs and habits of more than 30 ethnic groups creates attractive colorful cultural carpets of Sapa. In addition, Sapa's beauty is expressed through majestic views with towering mountains and hills. The town is also famous for the Fansipan peak of Indochina.
Sapa is about 1,650 meters above sea level. This is the attraction to create the most interesting point in Sapa - Vietnam. The weather in Sapa town has all four seasons in a day: spring in the morning, summer in the afternoon with a sunny and mild climate, autumn in the afternoon with sympathetic clouds of cool air, and winter at night. Touring Sapa in the summer but tourists feel the four seasons in a day, it is interesting.
Furthermore, belonging to Hoang Lien Son mountain range, with a height of 3,143 meters - the highest peak in Vietnam and Indochina, Fansipan peak is where many professional climbers and amateurs want to conquer. Come here to experience, tourists will have a chance to admire, discover nature and challenge yourself. Conquering Fansipan peak will surely be one of the most unforgettable memories when traveling to Sapa this summer.