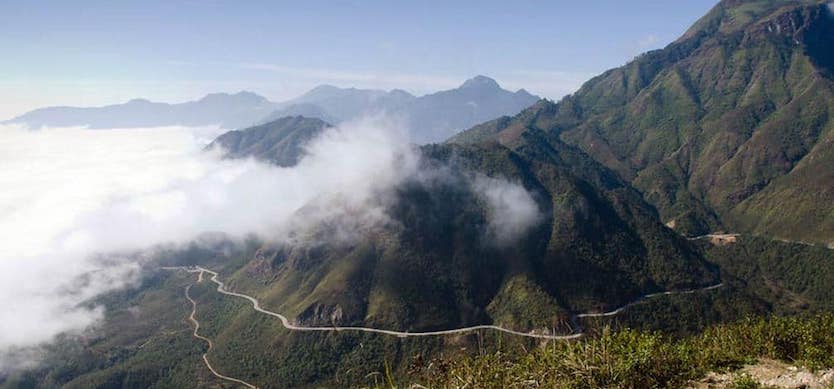 As a remote highland town of the Northwest, Sapa might make tourists confused about the budget to have a trip here. Don't worry. We'll help you figure out the cost.
Sapa is famous worldwide for the breathtaking natural landscapes and the unique, diverse culture of the ethnic tribes. It's strongly believed that Sapa is overpriced for what you gain. But is it right? Here is all you may want to know about how much money is needed for traveling to Sapa. Do not forget to take a Sapa easy tour to get more information about what to do in Sapa and things to know when going to Sapa.
The cost of the trip that changes every year depends significantly on the way you plan your visit, which are the accommodation you stay in, the kinds of food you eat, and the way you transport. It's advisable to consider every option carefully basing on your sense of adventure, your budget, and your schedule. In general, it is estimated to cost about $110 per person for the 2-day trip to Sapa.
Transportation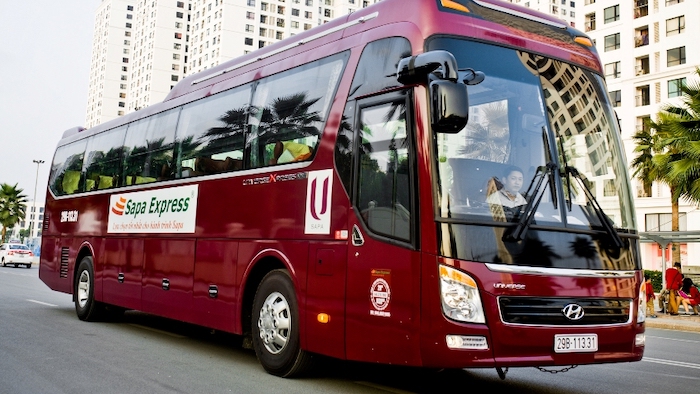 Traveling by passenger bus
Several years ago, traveling to Sapa by train used to be the most popular way. After the Highway Hanoi – Lao Cai has been in operation, it makes the route shorter, and the journey becomes more convenient, so the car is chosen more frequently by tourists.
You can catch the shuttle bus in My Dinh, Luong Yen, Nuoc Ngam or Gia Lam stations. The one-way ticket is $11-16. Most of the shuttle cars are equipped with air conditioning, free wifi, and a clean toilet.
When you decide to transfer in this way, you have to share the car with others still. However, if you book a private vehicle, it will serve only you or your group and follow your schedule only. Notably, the private car which suits the tight plan correctly can cost depending on the number of seats and the rented time. On average, it cost approximately $310 for the 16-seat car in 3 days, including the road fees, driver's salary and the cost of petroleum.
Despite being more time-consuming than other ways of transportation, traveling by train still has advantages, which offer customers a comfortable seat, the chance to enjoy glorious sceneries through the window, and safety. This way can take about 8-9 hours. The train only stops at the Lao Cai city, so it takes more time to reach Sapa.
There are several kinds of trains for you to choose, basing on the time, the type of cabin and the other attached services. In general, the ticket for night train is about $35-180/person/way while for the day train, it is $10-20. You are highly recommended to book the ticket in advance, especially at a peak time such as Thursday, Friday, Sunday and Monday. Child under 5 years old can get a free seat.
After taking off the train, you can transport in the remaining road that is 37 kilometers in length by the public bus. The public bus has 29 seats offering one trip every 30 minutes. In the case of the low frequency, it's one trip every 60 minutes. The fee is approximately $1.2.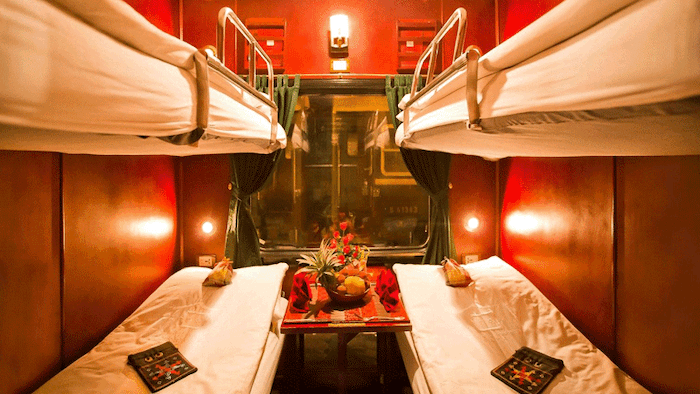 Services in a Sapa train
Many tourists prefer this type of transportation thanks to its safety, utility and the affordable price. Moreover, if you want something more private and convenient, you can catch a taxi with a rate of about $17.
Travel in Sapa
The best way to mingle with local lives may be renting a motorbike and discovering this beautiful town on your own. The fee is approximately $6 per day, and this doesn't include petroleum. Another way is transferring by motorbike taxi. The rate may be $5 for 4-5 nearby destinations. Moreover, you can travel by taxi at a higher price, depending on the length of the route.
Accommodation
There is a wide range of accommodation in Sapa for your choice. The cheapest way is homestay with the fee not exceeding $5/person/night. This space is quite close to nature, and the wifi is also fast. For top luxury hotels in Sapa, it can cost at least $23/person/night with the attached service such as laundry, free renting bicycles, etc. This fee includes breakfast.
The high-end hotels and resorts are available for those who want something more luxurious. Most of them offer guests a panoramic over the valley. The service here is varied, including massage and spa, swimming pool, billiard board, etc. The price may be higher in peak times such as the weekend or the holiday season. Therefore, remember to ask the price before you decide to book the hotel.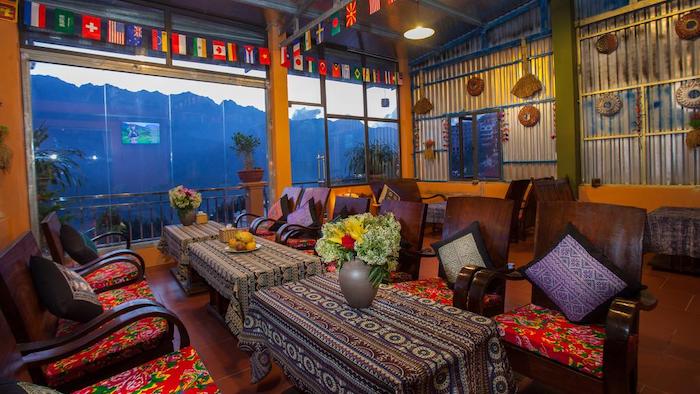 Staying in a homestay in Sapa
Food
You can explore Sapa's cuisine fully at a reasonable price. For breakfast, it can cost you $2-3 for a dish (noodle, bread, etc.) in the open-air market. Lunch or dinner with savory dishes will be more costly. A hotspot for 2 people can take $20-25. If you choose grilled food, you can eat entirely with the price of around $5-10. In case you visit a restaurant, the price will be higher, depending on which dishes you choose.
The ticket prices of tourist destinations
You can go trekking tour with an amount of $15/person. That is an excellent opportunity to enjoy the mighty picturesque sceneries of Sapa as well as watch the daily lives of the residents. If preferable, you can join them. Taking a bath with Dao herb water is also amazing. Just with $4, the hot herb water will help your body relieve from all the tiredness. It is quite refreshing.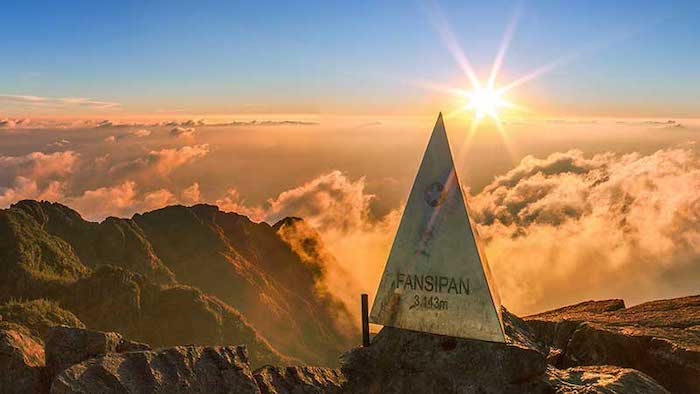 Fansipan peak
Here is the price of the popular tourist sites in Sapa:
Ham Rong mountain: $3.5

Cat Cat village: $2

Sin Chai village: $1

Lao Chai-Ta Van-Ban Ho village: $2

Ma Tra-Ta Phin village: $1.5

Silver Waterfall: $0.5

Love Waterfall: $2

Fansipan: $7.5, the cable fee $34
Being one of the most famous attractions in Vietnam, Sapa is a must-visit destination. In Vietnam, travel costs are quite reasonable and depend on your option strongly. Hopefully, this article will help you less confused about how much money is enough to stay in Sapa. Please like and share the article if it's useful for you. Thank you.