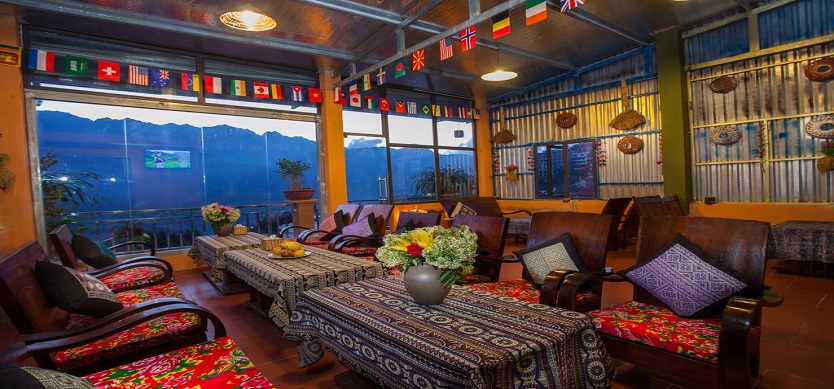 Many visitors to communes in Sapa district, Lao Cai province are surprised that the local women can speak English quite fluently. Thanks to the development of tourism in the region, indigenous people have the opportunity to practice their foreign language skills every day.
Lu Thi Pinh in Ta Van Giay hamlet, Ta Van commune, Sapa district is one of the first to have homestays in Muong Hoa – one of the five most beautiful valleys in Vietnam. Tourism in the hamlet has developed since 2010 with more and more foreign visitors wanting to stay overnight.
A few years ago, Pinh and her neighbor Vang A Ly pooled money together to build a stilt house for tourists who want to stay overnight in the hamlet. Homestays are gradually spreading with over half of the more than 100 households in the hamlet offering this service.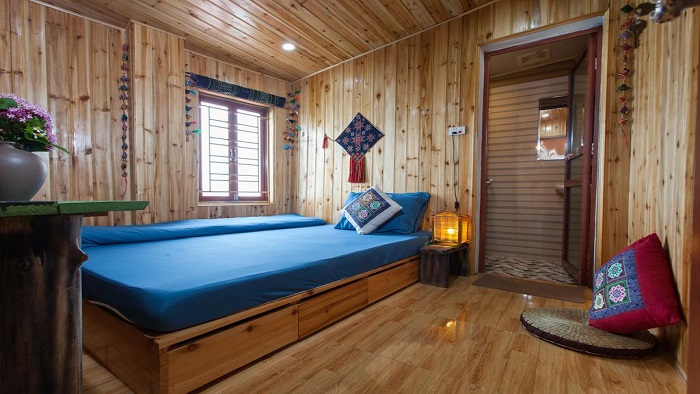 Homestays brings foreign language skills to mountainous region
Visitors are provided an opportunity to engage in daily activities with the house's owners. They can join locals in their meals, with indigenous specialties such as thang co (a hot pot of horse meat, beef, bones, and viscera cooked together), fish, chicken, wild pork, corn cake, and banh day (round glutinous cake). As night falls, visitors can join their hosts in building a campfire and playing khen (traditional bamboo pipe flute).
The price paid for each night is around VND50,000 (US$2.9), excluding meals.
Having a chance to talk with foreigners, Pinh has picked up foreign words for communication. She has become a tour guide for foreigners to help them explore nature, daily life, and culture in the locality.
The blossoming of homestay also makes the kids in the hamlet become criers to attract visitors to their houses. Ten-year-old Lo Ba My said she often stands at the entrance to the hamlet to welcomes guests.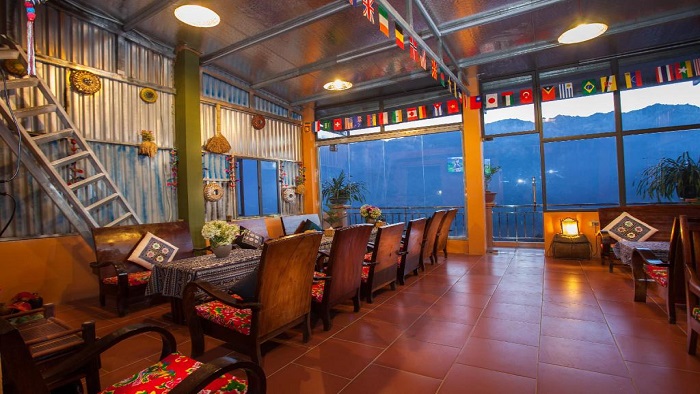 Homestays brings foreign language skills to mountainous region
"Foreigners are easy-going. When I see them, I just say simple sentences like 'Nice to meet you, welcome to my homestay, very cheap'. If they agree, they will follow me", she said. "If I don't know what to say, I just use hand signals and they will understand," she added.
In addition to offering homestays, locals can also accompany visitors to trek around the valley, which can help them earn VND 100,000 – 300,000 (US$ 4.58 – US$ 13.75) per day.
As the homestay model is growing quickly, the commune's authorities have opened foreign language classes for locals to improve their communication skills.
"Every evening, mothers and sisters carrying their children on their backs come to the commune's cultural house with a booklet to learn English," said Vang A Ly.
English teachers are invited to the class once a month on Sundays. In regular classes, learners practice English in groups; each includes two or three members and is led by a group leader.
Classes often last the whole evening, where learners exercise basic communication skills and learn to talk about traditional customs, tourism, and nature of their locality.
"We used to lack the confidence to speak with foreigners because we were afraid of making mistakes. However, after attending a few classes, my English has improved and I feel more confident," said Lo A Gai, a participant at the classes.
According to Chairman of Ta Van commune People's Committee Phan Manh Hoang, Ta Van now houses around 60 homestays, welcoming hundreds or even thousands of visitors each day. The figure is bigger on holidays and Tet holiday when travel demand is on the rise.
The development of this model has proved a means to generate more income for the host families, he said. Those who are fluent in English can earn a couple of million Vietnamese dongs per month while others can earn more than VND 1 million (US$45.8).
Ly May Chan, Vice Chairwoman of Ta Phin commune People's Council, said that the local authorities have actively worked to develop the homestay tourism model with more than 40 households are running this service.
The model not only contributes to promoting the cultural essence and daily practices of local people but also helps them improve their income and develop communication skills among children, Chan said.
Hope that after the post, tourists will have amazing and useful information for traveling to Sapa. If you need more information, you don't forget to visit our website to get the more necessary information about traveling to Sapa.