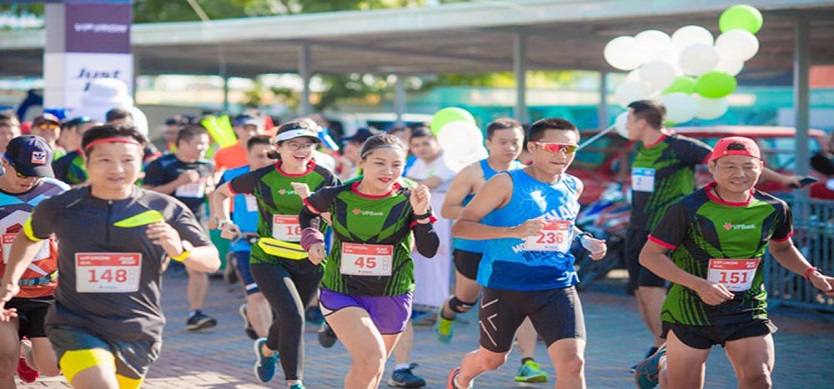 Sapa is a wonderful and amazing destination in Vietnam for traveling, Besides imposing landscapes, Sapa is also known as the famous place with Vietnam Mountain Marathon.
Foreign runners received great applause from supporters after they crossed the finish line at the third running of the Vietnam Mountain Marathon 2015 (VMM2015) on September 27.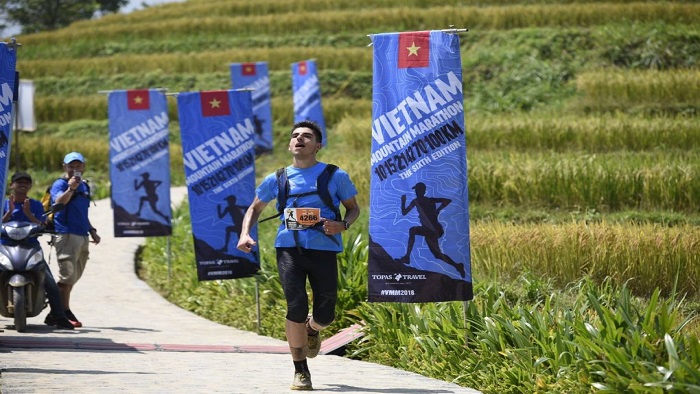 Foreign runners win Sapa int'l marathon awards
Vietnam Mountain Marathon (VMM) took place in Sa Pa (Lao Cai) for the first time with a 100km super marathon. For people in the profession, this is a huge challenge but at the same time it is also an experience for life.
According to VMM Organizing Committee, the distance of 70km is: Topas Ecolodge - Su Pan - Muong Hoa valley through Ta Van, Lao Chai, Cat Cat - Sin Chai - follow the small road to O Quy Ho - Ban Khoang - Ta Phin - Ma Tra - bridge 32 (National Highway 4D) - Valley of Chua, Hang Da (Hau Thao commune) - Su Pan 1 - along the slopes of Bac mountain - Liep village - Topas Ecolodge.
This distance is definitely not for experienced players, who have never completed an ultra marathon runner and have no regular practice for many years. To complete the 100km run, the athletes will have to overcome all types of terrain in Sa Pa, such as mountain climbing, crossing streams, banding, as well as running through terraced fields, climbing the slope and etc.
Besides that, the organizers said that the 70km completed athletes will be awarded 4 bonus points, and 5 reward points with a distance of 100km to consider the standard for attending the Ultra-Trail du Mont-Blanc tournament, as well as calculating points in Class of Asia Trail Master system.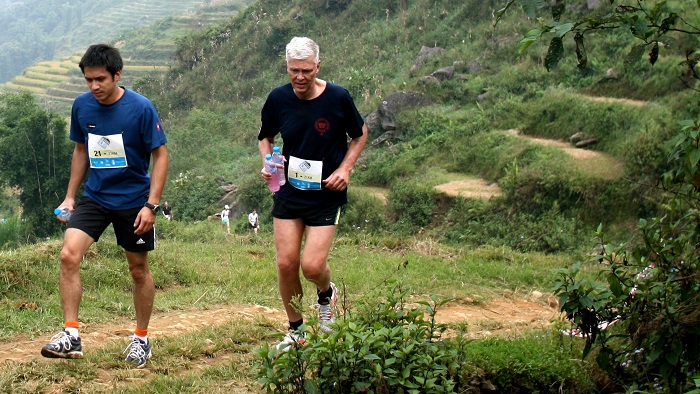 Foreign runners win Sapa int'l marathon awards
The VMM 2016 athletes are required to have a flashlight that is able to shine strongly in the dark for a long time, because they must run from midnight the previous day until midnight the next day.
Players must have mobile phones to contact in case of necessity. Organizing Committee noted: Viettel's phone waves are more stable in Sa Pa area than other networks.
Players should bring raincoats or waterproof jackets to help keep body temperature, personal medical first aid, encourage athletes to bring GPS watches and know how to use.
Hope that after the post, you will have the more useful and necessary information about Vietnam Mountain Marathon. If you have experienced before, the challenge is the ideal choice for you. You don't forget to visit our website
Sapa Trekking Homestay
to get more necessary and important information about Sapa.