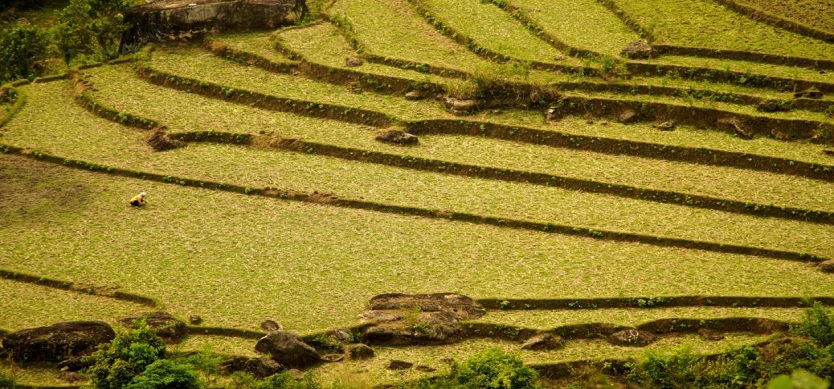 Sapa is one of the amazing destinations in Vietnam with a lot of imposing landscapes and rich cuisine. It is the reason why there are a lot of tourists wanting to visit the pretty place. Therefore, the post will introduce Sapa budget to all readers.
There are high-quality touring services available when one visits Sapa in the northern mountainous province of Lao Cai, there are many high-priced things in the mist-enveloped town for ones to empty their pockets, and there are also top-notch accommodation facilities there for well-to-do tourists. However, to really enjoy the nature-blessed town, most visitors to Sapa often choose the opposite way around. In this regard, roadside food vendors there offer budget-conscious visitors a really good experience.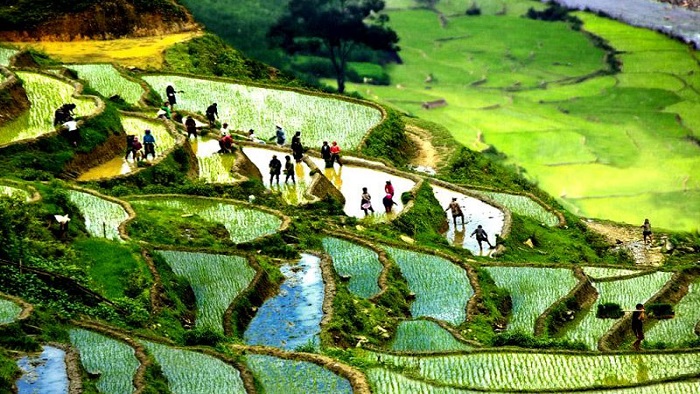 Enjoying Sapa budget-minded diner's way
Just imagine small open fires along the street leading to beauty spots in Sapa often surrounded by groups of visitors who want to enjoy food the way Sapa residents do. Most popular dishes on offer are simple barbecues that can make tourists' mouth water.
Barbecues are attractive to most people and are quite popular for those living in localities with a temperate climate. However, grilled foods in Sapa will bring another experience to visitors.
Sapa
, some 350 kilometers north-west of Hanoi, is an ideal place to enjoy grilled foods for its variety of dishes such as grilled egg, chicken, beef with vegetable, rice, and chestnut among others. What makes grilled foods there more enjoyable is the way they are served, as vendors of tribal groups there prepare such food on small fires by the street to cater to tourists.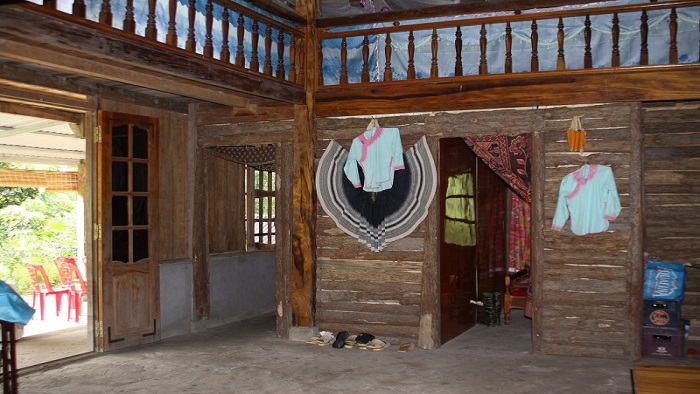 Enjoying Sapa budget-minded diner's way
On the rough way to Thac Bac, or Silver Waterfall, for example, one can see many such open fires within 100 meters from the foot for the waterfall.
Sweet potato, corn and cassava can be considered as appetizers that smell very good and taste delicious. Little brownish chestnut baked in hot coal is a wonderful finger food too.
In addition, rice in bamboo tube is a wise choice as it is very soft and diners have to split the tube before eating. Rice is put into the bamboo tube, added with water and put on a fire until the fresh bamboo turns brown. Those skewers are quite cheap, at around VND8,000 each.
Meanwhile, travelers should not ignore grilled cabbage roll with beef, chicken wings with honey, salmon or other fish soaked in spices since they are fresh and smell good, which could be seen as main courses. Especially, many visitors love grilled pork in Sapa as it tastes sweet and tough, which is only found in this town.
Ethnic minorities raise a small strain of pigs endemic to the locality around their house and let them roam the field, so they are little fat. The price is around VND15,000 a skewer.
Diners can have a full stomach when spending just VND100,000 or nearly US$5 on those delicious foods.
All of the ingredients to prepare those foods are grown in Sapa by local residents of tribal groups such as H'Mong, Dao and Tay.
It is wonderful to sit around a burning charcoal fire, on a small chair, enjoy grilled food and chat with friends in a cool night of a mountainous area. Diners can also listen to interesting stories from local ethnic people living there.
Hope that after the post, tourists will have the useful and necessary information for traveling in Sapa. If you need more information for traveling to other destinations in Vietnam, you don't forget to visit our website to know.